Loading Plan Name
$0 monthly
Loading Description
"ReviewVio is the only company that successfully helped us clean up our online reputation - from removing negative reviews to increasing our positive online reviews."
Josh T.
CDO, Aurora Capital
"The team at ReviewVio did a great job for us. We had three bad reviews online thatwere damaging our online reputation. They got to work and one by one the reviews were removed."
Bernard G.
Owner, Fairbanks Pharmacy & Med Spa
Moving from a 3 Star to a 5 Star increases revenue by 18%! So if your gross sales are $1 Million per year, you're missing out on an extra $180,000 in revenue!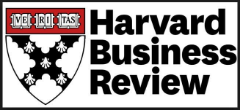 Remove negative reviews permanently and prevent 90% of future negative reviews
Remove negative content online from major review sites such as Yelp, Google, Facebook, Homeadvisor, Tripadvisor and more
Prevent 90% of new negative reviews from occurring and…
Capture 100% of new positive reviews via text and email in just three clicks!